New Releases at the Library
Click on the Book to Check Availability
---
Resources for Readers
Reading recommendations, themed book lists, and more!
---
Storytimes for Early Learners
Fall, Winter and Spring Sessions Available
The library is currently offering a weekly virtual family storytime every Thursday at 10:30am. Contact Juliana, juliana@bakerfreelib.org, for the Zoom link!
The library runs two weekly storytimes for our youngest patrons and their caregivers, with content designed for all age groups. Storytimes run in 6-week sessions with a short break in between. The next session will begin in Spring 2021.
Toddler Storytime | Thursdays, 10:30AM
For children from 18 months to 3 years of age, in the company of a parent or caregiver. We'll share stories, songs, flannel boards and more, and end with an open play time, allowing parents and their children to socialize and play together.
Preschool Storytime | Tuesdays, 10:30AM
A storytime designed for children aged 3-5, in the company of a parent or caregiver. Spark your child's curiosity as we learn about a new topic each week through stories, songs, music and movement! Includes a simple craft or activity at the end of each session.
---
1000 Books Before Kindergarten
Register at the Library!
Baker Free Library takes part in the nationwide initiative 1000 Books Before Kindergarten to promote reading to newborns, infants and toddlers. We encourage parent and child bonding while building strong early literacy skills. Studies have shown that reading to children from an early age helps them gain the confidence they need to become strong readers.
Stop by the library at anytime to sign up for the program! You will receive a 100-book chart to track your child's progress in the program (repeating books counts!). Once the chart is complete, your child may return it to the library for a small prize. When they complete the entire program by reading 1000 books, they will receive a customized certificate, a library tote bag and recognition of their #1000BooksB4K journey on our website and social media pages.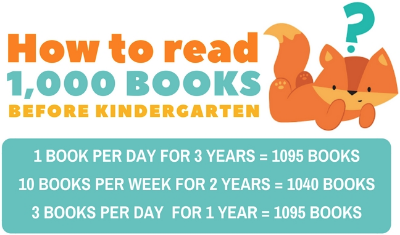 For additional resources, visit the 1000 Books Before Kindergarten website or contact our Youth Services Librarian, Juliana, for more information.
---
Outreach Opportunities for Schools
Our library offers a variety of free programs for all age levels. Children can enjoy storytimes, literacy activites, and kid-friendly orientations to the library and its collections. Older students can participate in book talks, library orientations and one-on-one introductions of the Library's databases and digital resources. Educators in the Bow School District are also eligible for FREE library cards from the Baker Free Library. Contact us for more information at (603) 224-7113.
What We Can Provide for Students
Introduction and Tour of the Library

Storytimes

Book Talks

Customized research lessons to support your curriculum

Free Library Card Registration (for Bow residents 6 years or older, or Dunbarton residents enrolled in the Bow School District. *Must be in the company of a parent or caregiver!)
Our Youth Services Librarian, Juliana, is available to conduct school visits by appointment.
---
Check Out Our Homeschooling Resources Page!
Click on the Image to View
---