Featured Exhibit: Christina Landry-Boullion
June 17 - August 25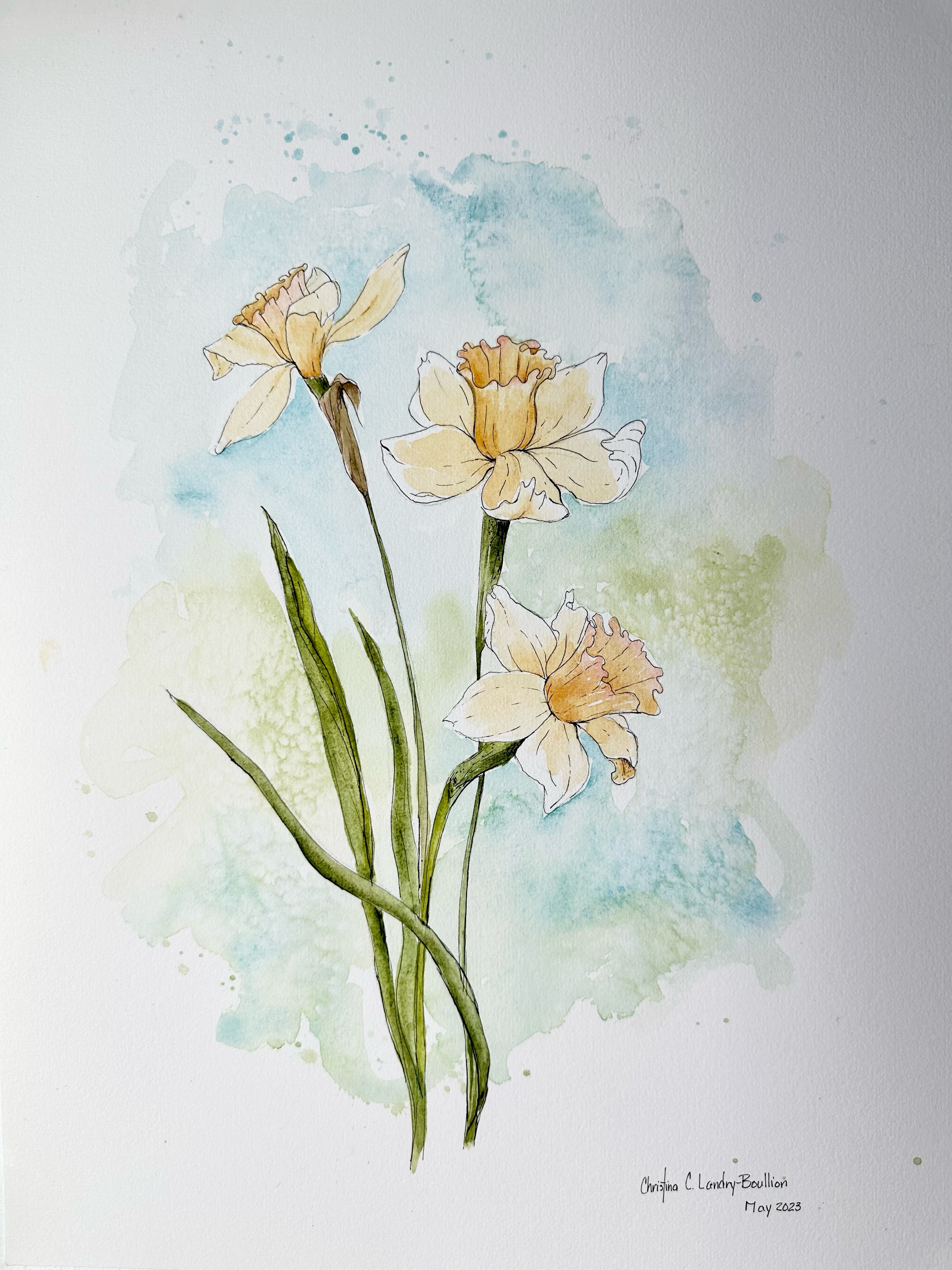 As an international Artist and Art Educator with years of experience teaching and creating nationally and globally, Christina Landry-Boullion is thrilled to be here in Bow. She grew up in the humid hot south which prepared her well for West Africa and Southeast Asia adventures. These experiences have influenced her love of nature and cultural arts. She spends much of her time volunteering in various communities conducting classes and workshops for all ages. As a new Bow community member, she is inspired by seasonal changes happening within her garden, engaging in a dynamic community while helping others explore new creative skills and sharpening existing ones. Having her work and the work of her Student Artists is an honor.
"The collection of work is from 2022 and 2023. I work in tandem with the seasons and try to offer that experience to those who take my classes. I'm in awe of the diversity and ability in my students. It is no small feat as an adult to try something new and explore something different. You have to be courageous to put yourself out there, knowing that you might fail. These students do it with grace and enthusiasm. I have seen them grow, change and blossom, and it is just as spectacular as anything my garden could produce."
Instagram: @christinalandryboullion
---
Become a Featured Artist!
If you are interested in being a Featured Artist in the Gallery, contact Amelia at amelia@bakerfreelib.org
View Our Exhibit Policy HERE.
View Our Gallery Specs HERE.
---
The Gallery
The Gallery is a space where we are proud to promote community artists and their work. With ample display space and an open floor plan for added tables, The Gallery can accomodate any size exhibits and art mediums.
The adjacent 1914 Room is an elegant space for Artist Meet & Greets,Talks, and Demonstrations.
---